Is your garden ready for winter?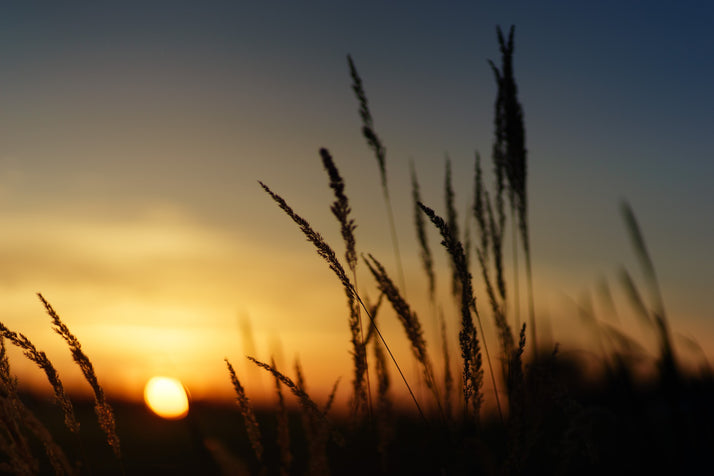 We love the cooler days of Fall!  How about you?
Are you cleaning up your garden?  Had your first frost?  Planting another round of cool weather crops in a warmer zone of the country?
Wherever you are, it is a great time to prepare your garden and soil for a winter's rest, the next growing season (wherever you live), and for an amazing head start on Spring!
Want to know how to nourish your soil, provide an amazing ecosystem beneath the surface and ensure that your plants and trees are off to their best start next season?  Read on!
Here are our top 4 tips for 'Winter Wellness' in the Garden
FEED:  giving all of your plants and trees one last feeding before they rest, is a great way to increase immunity, ensure next season's positive growth, and nourish the soil.  Of course we love giving all of our green friends between 16-32 ounces of our All Purpose Plant Food. (Look below for a How To!)  Do you have a stash of compost on hand?  Now is a great time to get it into the soil too.
MULCH:  we are huge fans of mulching with organic matter (leaves, lawn clippings, aged brown matter, compost, etc).  Keeping your soil warmer provides our underground friends with a happier, healthier, home and the perfect 'breeding' ground.  We want more of these guys on our side. Beneficial Microbes are our friends.  Did you know that our Plant Food is loaded with them?
CLEAN UP:  we support not cleaning out the whole garden. Yes, we said it.  We aren't into raking up every last leaf. It is free compost!   Removing larger spent plants is a great idea, but anything that is small and rots easily, is a great way to feed the soil.  However, make sure you remove all diseased plants. No need to be a free hotel for plant diseases and pests!
PLANT A COVER CROP:  depending where you live, you still have time to get a good cover crop in.  It helps draw carbon, keeps soil temperatures happy, prevents erosion, breaks up compacted soil, and increases levels of available nitrogen in the soil. Check your local online resources for which cover crop is best for your region.
Are you ready to give your plants their last 'feeding' before they take a long winter break?  As we mentioned in Tip 1, feeding your plants and soil before winter really sets in is an amazing way to care for all of your hard earned green goodness.  This is how we do it…
Take a good look at how many plants and trees you need to feed, and consider the larger areas that would normally have veggies and herbs planted.  Got it?
Grab your bag of All Purpose Plant Food!  Remember, one ½ pound bag creates 32 gallons when mixed with water, and may cover 1000 sqft.
We give our smaller perennials 16 ounces of liquid mixed food, and our larger plants and trees get 32 ounces.  Great news...you cannot over do it or harm your plants with our Plant Food.
Another option is to spread the dry mix across the surface of your fallow garden, soil and planted area, before mulching, planting a cover crop or getting your winter veggies growing. You can use a broadcast spreader or hand spreader for fertilizer, but no worries if you do not have one.  You can put on your garden gloves or rubber gloves and lightly dust the surface of your soil.  Once again, do not over think it.  We love ease!  Simply give your soil a sprinkle.
Viola! There you have it!  We know that you want the best for your plants.  So do we!
May your garden be happy, healthy and ready for Winter!