Successful Succession Planting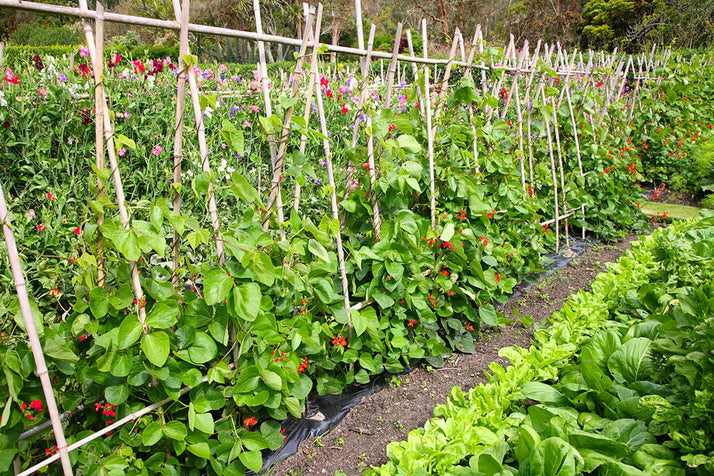 Have you noticed some of your favorite veggie plants fading away and others thriving in the summer heat?  Us too. 
Have you tried succession planting? What is it? Well, read on for a little gardener to gardener helpful hint.
Succession planting is one of the most wonderful ways to extend your growing season, possibly outwit some common pests and keep the abundance of fresh homegrown goodness going as long as seasonally possible. 
It is great for those cooler weather crops like lettuces, arugula, spinach, leafy greens, beans, peas, radishes,  carrots, and more.  With a bit of planning, you will be well on your way to 'Successful Succession Planting'!
Keep this in mind….
Keep on Seeding: Consider the plant-to-harvest date of your desired crops and plant accordingly. This will give you a great idea of how much time each will take up in the garden. Then start seeding about every 2-3 weeks. Only seed small amounts.
Pick-and-Sow: Eat, eat, eat and once that plant is done, replace it with a season appropriate plant. Keeping garden real estate in demand means no empty plots thus, more to eat.
Choose Your Cultivars Wisely:  If there is something that your family loves, it is smart to look for cultivars that produce at different times. This technique works for cabbage, broccoli, cauliflower, kohlrabi, beets, turnips, potatoes, tomatoes, and peas. Planning ahead, doing your research and chatting it up with the expert at your local garden center can be extremely helpful. 
5 steps to success…
Plan ahead: Sit down with your favorite seed catalog and get inspired, create a planting calendar and buy seeds in advance.
Keep feeding your soil: Our Organic Plant Food is a great way to feed your soil and your plants. Simply mix up a batch and feed your plants, old and new, every 2 weeks. Your soil is working overtime, love it up!
Rotate planting zones: Crop rotation is always a good idea. Get creative and mix it up. Do not keep planting the same thing over and over in the same space.
Keep seedlings on hand: Either purchase or seed your own. Have them ready when it is their turn.
Turn plants over quickly: Keep things going. Plant, eat, eat some more, rip it out and replace.
Well, there you have it, 'Successful Succession Planting' at its finest! Good luck.
Happy gardening from the Organic Plant Magic family!